How Accurately Do Program-Specific Basic Skills Predict Study Success in
Open Access Higher Education?
Student fail rates in the first year of open access academic higher education can become dramatically high. The present study in Flanders, Belgium examines how performance on program-specific basic skillsets can identify students at risk at the start of their curriculum in 21 bachelor programs (N = 6,624), months before actually failing their exams or dropping out.
Results identify up to 58% of the students prone to failure at relatively lower error rates while still adhering to the principles of higher education equity. In practice, institutions and counselors can use the methodology of this study to identify at-risk students and offer them reorientation and
remediation trajectories, preventing failure. Future applications towards more restricted or selective international education systems are discussed.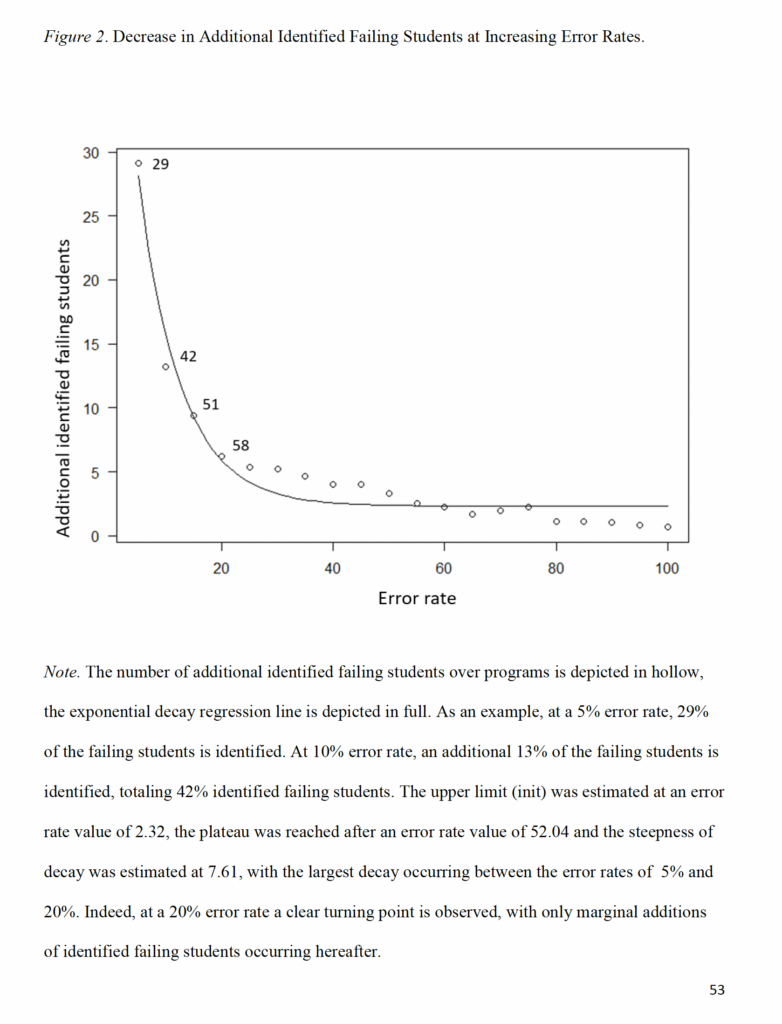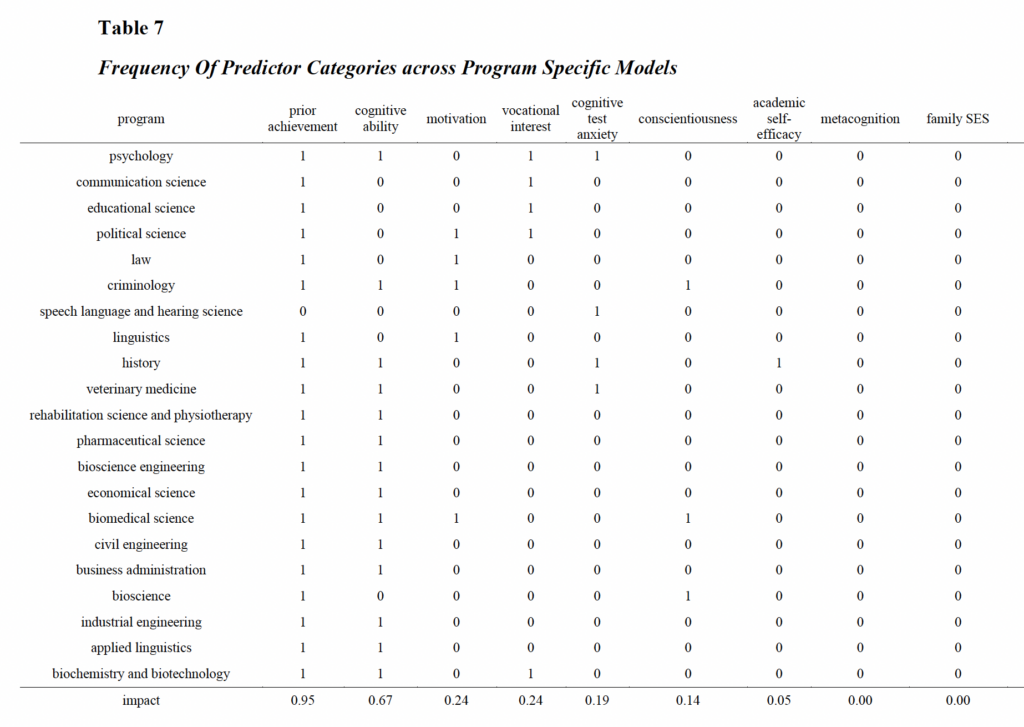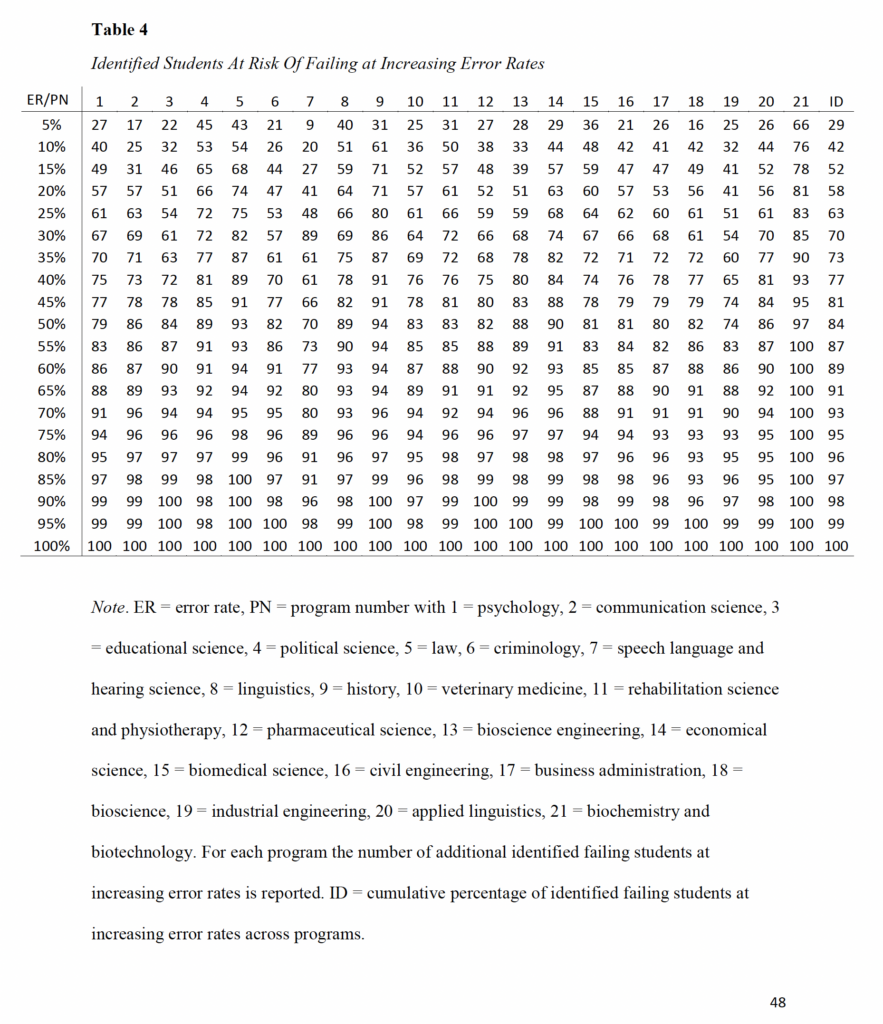 Keywords: academic achievement; academic achievement prediction; study success; study failure; study orientation
Schelfhout, S., Wille, B., Fonteyne, .L., Roels, E., Derous, E., De Fruyt, F., @ Duyck, W. (in press). How Accurately Do Program-Specific Basic Skills Predict Study Success in Open Access Higher Education? International Journal of Educational Research. Impact Factor: 1.976. Ranking Q3. PDF available here